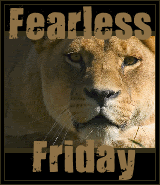 Today is the feast of the Transfiguration. In reading the mass readings for today, these verses particularly stand out:
"Then from the cloud came a voice that said, "This is my chosen Son; listen to Him."
Today I am praying for the grace to be able to hear the voice of Jesus. I am praying for the grace to not let the the many cares of daily life from getting in the way of listening to His voice. I am praying for the grace to make time for prayer and reading His Word. I am praying for a deepening of my relationship with the Lord.
I am praying for this grace for each of you today, as well. I am praying that you have a deepening of your relationship with Jesus, that you grow ever closer to Him with each new day.
May our minds and hearts be transfigured unto Jesus.
What is your prayer intention for today? For this week? Please share at Free Spirit Haven so that we can pray with you.