Here are a few of my favorite recommendations. Yes, they are affiliate links*, BUT, that's not why they are listed here. These are products and services that I, personally, use myself on a regular basis. Oh, and check back often, as I'll be adding to this list regularly.
Books
A Mother's Rule of Life and Tell Your Time are two time management that have transformed my life! Well, when I actually put them into practice, that is! That Works for Me! is a big e-book of trips and tricks gained over the years during  "Works for Me" Wednesday memes. (Did I mention that two of my tips are featured in the book? I'm very excited about that. 🙂
Blogging and List Building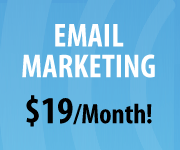 Storage
Oh, my goodness. I can't tell you have much I appreciate Dropbox. And its free (up to 2GB). I use it all the time to transfer large files and for backing up my files. Over the last several months I have been helping a friend edit her fiction novel and we used Dropbox exclusively for going back and forth for all the edits and changes being made.
 
Search and Ads
*What being an affiliate means is that when someone clicks on one of the above link (or any affiliate link) I get a small (usually 50 cents to a dollar or so) kickback of the proceeds. You can see how this works by checking out the affiliate program for my book or reading my disclosure policy.